Sunglo Gas Hanging Heater
Starts at: $1,689.00
PROUDLY MADE IN THE USA. Sunglo A244 Natural Gas Hanging Heaters Call to confirm availability
Application(s):
Brand:
Heater Type:
SKU:

N/A
Category: Uncategorized
PROUDLY MADE IN THE USA. THIS HEATER IS A FAVORITE FOR THE CUSTOMER THAT WANTS STRONG HEAT CAPABILITY AND STYLISH LOOKS WITHOUT THE POST IN YOUR WAY AND HAVING TO ALWAYS CHANG OUT YOUR PROPANE TANKS. IT HAS 50.000 BTU AND STYLISH CEILING MOUNTS
The A244 SunGlo Gas Hanging Patio Heater is meant to hang from ceilings, trellis, or mezzanines to keep your floor space clear and create more open space for your patio.
Features:
Permanent Installation
50,000 BTU/Hr. Rating
Reflector: (dome) 34 in. diameter
Spreads heat output over 176 sq. ft.
Direct push button start ignition or 24 volt remote switch
Corrosion Resistant Construction
Nonadjustable Mount
1 Year Residential Warranty
The Sunglo outdoor patio heater is the original "Patio Heater" and has been in production for over 40 years. Sunglo heaters are designed to give the consumer years of use with minimal maintenance. It's cylinder shape and umbrella like reflector emits a dome of heat encompassing up to 15′ in diameter. Radiant energy is only absorbed by solid objects and not wasted heating the air.
NG Hanging Heater Model A244 and A244V
| | |
| --- | --- |
| Model: | Description: |
| A244MAN | NG Manual Hanging Heater, You must go to heater to light. |
| A244V NON-E | Natural Gas 24 Volt Hanging Heater w/transformer, Wall switch light. |
| A244V E-SERIES | Natural Gas 24 Volt Hanging Heater w/transformer and auto-re-light |
Description
Natural Gas Hanging Heaters
The Sunglo model A244V E suspended heater frees your deck by providing radiant heat from above. The distinctive frame may be used in a variety of decors. Optional automatic control systems make these heaters easy to operate even though they may be out of easy reach. Heat coverage varies depending on the wind exposure on a patio.
Sunglo A244V E Features:
A244V E heaters require electrical 24 VAC to be connected in order to operate
This heater utilizes an electronic ignition and monitors the heater through flame rectification
The heater cannot be manually lit
The heater is turned off/on with electrical switch, timer or other control devices by interrupting the 24 VAC supply to the heater
The control device to be supplied by the installer
50,000 BTU/hr
Made in the USA
Can be sold as LP gas as-well
Commercial Heating
For over 30 years Sunglo outdoor patio heaters have offered the quality and feature customers have come to expect. The original challenge of designing an outdoor heater was to create an appliance that not only produced a comfortable amount of heat but would also withstand the rigors of the outdoor environment. Our SungloTM heater has led the way in meeting both of these challenges.
So, how do they work?
Sunglo heaters work like the sun by utilizing radiant heat to warm people and objects without heating the surrounding air. The radiant heat quietly produces outdoor warmth for all of your guests.
Sunglo's commercial heaters utilize a deep dish reflector that sends radiant heat over a large area so everyone can enjoy it; Sunglo Patio Heaters were also specially designed to stay lit even in a breeze.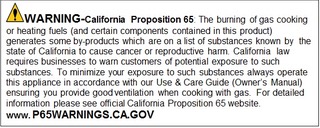 Additional information
| | |
| --- | --- |
| Fuel Type | Natural Gas |
| Choose Model | NG Manual Hanging Heater (A244MAN), NG 24 Volt Hanging Heater (A244V Non-E), NG 24 Volt Hanging Heater (A244V E-Seires) |
| BTU | 50,000 |
| Finish | Silver |