Now you can enjoy your Southern California outdoor patio area in the coldest months of winter thanks to natural gas patio heaters from Gas Outdoor Patio Heaters.
Natural gas heater installation in Southern California is common for homes and businesses with gas lines for convenient hook up. In California, patios are fantastic spaces for family and friends to gather for entertaining and relaxing. And if you already have existing natural gas lines it's an easy task to hire a plumber install your natural gas patio heater from Gas Outdoor Patio Heaters.
Southern California temperatures don't drop nearly as low as in other parts of the country during winter, but it still gets too chilly to enjoy your home's patio comfortably. Natural gas patio heaters have revolutionized how Californians can take advantage of the beautiful winter months.
Advantages of Using Natural Gas Patio Heaters
Natural gas patio heaters are among the most energy-efficient ways to warm a space. Electric patio heaters if left to run they can draw too much power, skyrocketing your electricity bill. Natural gas is a fairly inexpensive fuel source in comparison, allowing for these heaters to be used extensively without racking up a huge bill.
While electric patio heaters can create costly bills and propane heaters require fuel refilling, natural gas patio heaters conveniently connect to your existing gas lines. This means you don't have to worry about filling up the propane tank or wondering what your electric bill will be if you use the heater frequently during the winter.
A majority of natural gas patio heaters are permanent, given that they require a gas line to work. However, there are a few portable options available, and you can view our inventory here!
Natural gas patio heaters are commonly used in southern California in the following situations:
Homes: patios and outdoor entertainment spaces
Restaurants: outdoor patios and eating spaces
Beachside bars and eateries
No matter how big the area is that needs heating, we have a natural gas patio heater that will fit the circumstances and your budget. We also have parts and accessories, should your unit need repair or you find yourself wanting to expand your warmth.
How We Can Help With Installation
Our in-house expert, Mike Workman, has over 20 years of experience installing simple and complex patio heating systems. He's available for consulting services, as there's no task too challenging that he can't tackle.
Our team can help you choose the best natural gas patio heater for your Southern California home or business. Additionally, we have troubleshooting support, installation videos, and guides on our website that you can reference for assistance.
The types of natural gas patio heaters we have available include:
Stand-up portable
Stand-up permanent
Wall/ceiling mounted
Hanging
We have units that are appropriate for residential and commercial use, and Mike is happy to assist you in picking out the best option for your needs.
If you happen to be local and have a complex installation; let us know and we can price out installation costs. Our expert team is available for hire for local installation.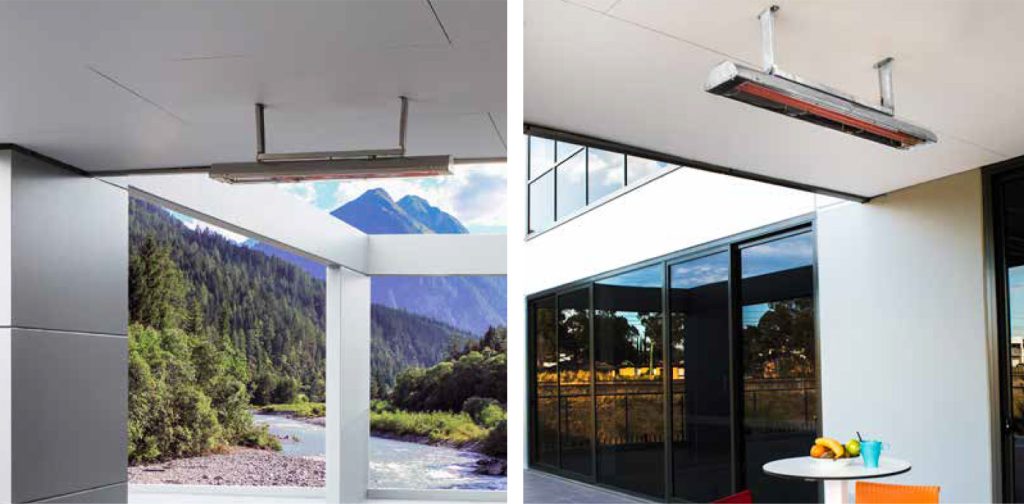 Free Shipping on Orders Over $100!
Our natural gas patio heaters are safe, effective, and innovative. Gas Outdoor Patio Heaters is happy to offer free shipping on orders over $100! Contact us online or by phone and we are happy to assist you with identifying the best options for your outdoor patio space with one of our efficient natural gas patio heaters or even an expertly configured set of heaters.