Gas ceiling heaters from Gas Outdoor Patio Heaters are excellent heating solutions for indoor and partially outdoor areas across the United States. However, if you're considering installing a gas ceiling heater around your home or business, there are a few factors you need to take into consideration. One of the most crucial is making sure that the outdoor room or patio space you are installing them in is large enough to accommodate the size of the heater. However, this is not the only factor to account for. This blog will explain why gas ceiling heaters are so beneficial and what you need to consider before installation.
Why Gas Ceiling Heaters?
If you're looking to add extra warmth to a patio area or work area outside your home or business, gas ceiling heaters are a great option! These heaters are relatively inexpensive to install and can provide a significant amount of warming heat, making them ideal for chilly evenings and winters. In addition, gas ceiling heaters are highly efficient, which can help save you money in the long run. Further details on these benefits and more include: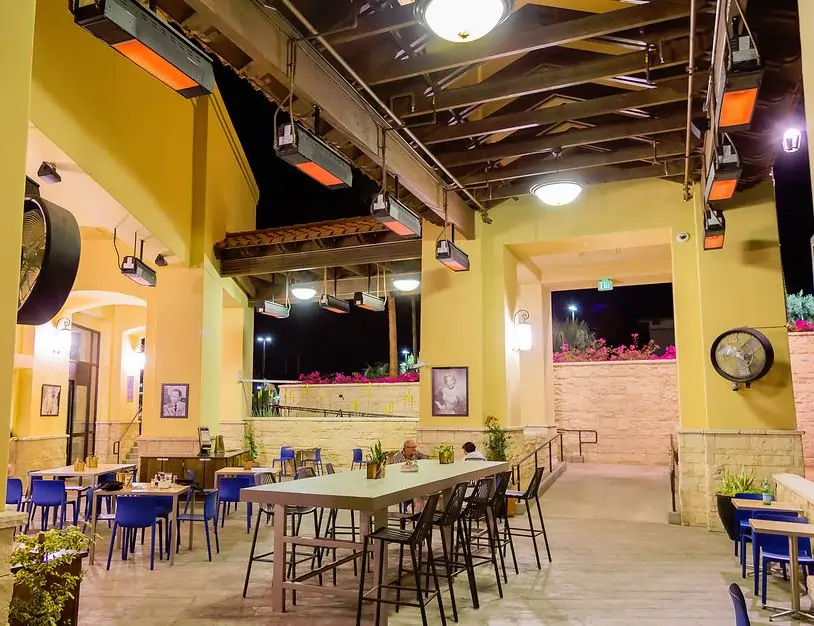 They're More Efficient
Gas ceiling patio heaters are an excellent way to keep spaces outside your home or business warm. They are more efficient than electric heaters and don't produce any noise while running.
They're More Attractive
Installing a gas ceiling heater is an outstanding way to keep work, lounge or entertainment areas outside your home or business warmer. Fortunately, they are also more attractive than many other types of heaters. These heaters are sleek and come in a variety of colors to help fit your style. They can also be incredibly slim, taking up very little space while still providing sufficient heating power.
Factors to Consider Before Installing Gas Ceiling Heaters
Efficient, effective, and attractive gas ceiling heaters are advantageous for homes and businesses across the United States. However, there are some notable factors to consider before installing one in any space. These factors include:
Overall Size of the Space
Before ordering or installing a gas ceiling heater, it is important to consider the size of the space where the heater will be located. If the space is too small in proportion to the size and power of the heater, it can minimize your comfort level, potentially making it too warm. On the other hand, if an area is too large or the ceiling is too high, it can result in inefficiencies with the heater and not enough warmth reaching down from the ceiling.
Ceiling Height
A crucial factor to emphasize is the height of the ceiling where a gas ceiling heater will be located. Some heaters may be unable to fill the gap between where you, your loved ones, or guests will be and where the heater resides, which means that you will likely not get the best heating performance. Measure the height of the ceiling to be sure whichever heater you order from Gas Outdoor Patio Heaters will be able to sufficiently fill the space with warm, radiant heat.
Ventilation
A gas ceiling heater is an effective method of heating an area. However, you must consider the ventilation of the space before installation. Outdoor gas ceiling heaters have a high heat output, and because of that, the amount of air being circulated in the outdoor room must be greater than the ventilation requirements of a standard room. Gas ceiling heaters are typically installed over furniture, so it is vital to ensure that there will be adequate space around the heater for airflow and circulation before installation.
Safety
There are many inherent safety features built into our outdoor patio heaters. However, outdoor patio heaters can be potentially dangerous if improperly installed. Therefore, it is necessary for a person to consider the size of their space, the height of their ceiling, flammable materials, and ventilation before installing a gas ceiling heater. Our experts are here to assist you in identifying a great outdoor patio heater configuration to best suit your needs, contact us should you have any questions.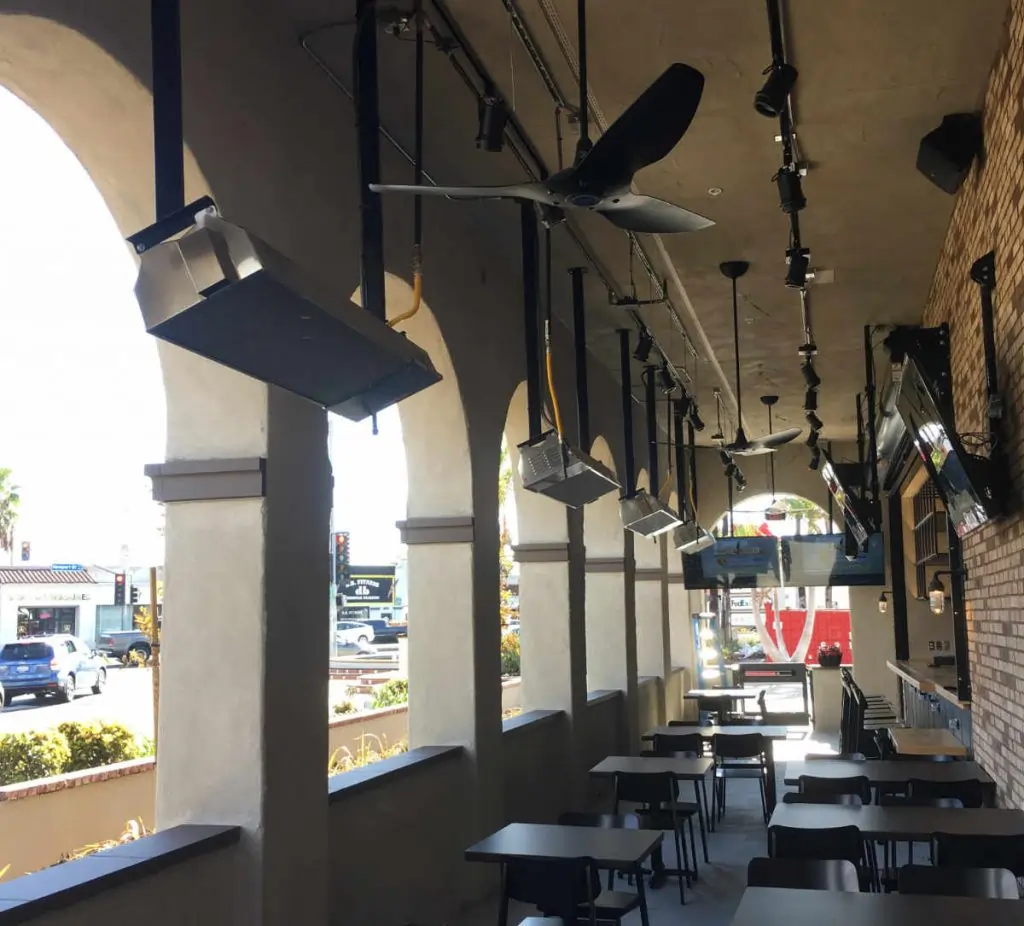 Avoid Flammable Materials
Finally, the size of a space is also essential because you want to make sure a gas ceiling heater is not close to any flammable materials. If installed too close to these kinds of materials, a heater of any type may inadvertently start a fire. In any setting, always be sure your heater is far from flammable materials.
Contact Us for More Information
At Gas Outdoor Patio Heaters, we are a leading, national provider of multiple types of outdoor patio heaters, including gas ceiling heaters. Our gas ceiling heaters are incredibly effective heating solutions for outdoor settings on residential and commercial properties.
At Gas Outdoor Patio Heaters, we are happy to answer any and all questions about our gas ceiling heaters and how they can benefit you. So contact us today to learn more or get a quote!