SunPak S34-TSR Two Stage Remote Gas Patio Heater
Starts at: $2,430.00
TSR by SunPak Comes w/ Wireless Remote Control CALL FOR QUESTIONS, WE WILL NOT BE UNDERSOLD..# 1 SUNPAK DEALER IN THE US.
Application(s):
Brand:
Heater Type:
SKU:

N/A
Download Manual
Sunpak has for over 30 years been the #1 go to patio heater for home and commercial heating
One of The Best Heaters in the industry just got better. Introducing TWO STAGE TSR by Sunpak.
This heater gives the convenience of being able to adjust the heat between 25k BTU and 34k BTU with just the touch of a button.
Heater comes complete with Mounting Kit, Handheld Remote, Wireless Wall Control, and Power Adapter
Dual Stage 34,000 BTU to 25,000 BTU
Fully Automatic with On/Off/Hi/Low Control System
Direct Spark Ignition with Auto Re-Light & Flame Sensor System
Wireless Handheld Remote & Wireless Wall Control Included
Wall or Ceiling Mount
9′ 1/2″ to 12′ Mounting Height
34,000 BTU High Setting Approximate 12'x12′ Heat Coverage
25,000 BTU Low Setting Approximate 10'x10′ Heat Coverage
Available in Either Natural Gas or Liquid Propane
Optional Fascia Kit Available in Either Black or Stainless Steel
Ceramic Infrared Burner System
304 Series Stainless Steel Construction
Recommended for Residential Installation
Wind: Heaters work best in a non-windy or wind protected environment. For example, a 5mph steady breeze can produce a chill factor reducing the heating effectiveness by 50 percent. The amount of air flow across the patio is an important consideration in any patio design. Patio perimeter wind screens can make a difference in how well the Sunpak heater works. However, any wind screens (mad-made or natural hedges) should not be located within 2 feet of any heater,and should not prevent fresh air from entering or exiting the patio.
Venting Considerations: Heaters are unvented, meaning that the product of combustion vent directly from the heater into the surrounding space. The venting of combustion gas must be considered whenever heaters are used in an enclosed or semi-enclosed area.
Heater Placement: The average area heated by one heater is 100 square feet or roughly a 12 ft by 12 ft area. The optimal mounting height is 9 feet. Appropriate clearances must be met above, below, and to the sides of the heater. Sunpak heaters can be mounted horizontally, pointing straight downward, or up to a 30 degree angle. When using multiple heaters, space them at least two feet apart from each other so that each heater has adequate fresh air for intake.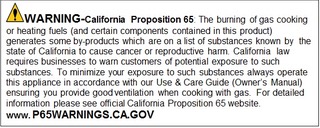 Additional information
| | |
| --- | --- |
| Choose Model | S34 B TSR – Black Two Stage 25,000 & 34,000 BTU Heater, S34 S TSR – Stainless Two Stage 25,000 & 34,000 BTU Heater |
| Fuel Type | Natural Gas, Propane |