According to the Farmer's Almanac (the annual North American periodical published by the Almanac Publishing Company of Lewiston, Maine, famous for its long-range weather predictions) the United States is going to be experiencing a colder than normal temperatures across the majority of the country. The same is true for our neighbors to the north in Canada.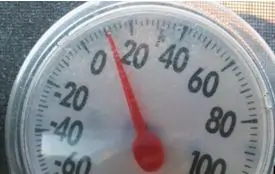 Do not let Mother Nature drive you indoors. Be prepared for the cold! There are many different Patio Heater options available to keep your outdoor space liveable, even in the harsh winter months. You can hang a wall/ceiling mounted heater in your patio space, or place stand-up heaters throughout your outdoor living space to chase the chill away. If you are more interested in s'mores and cuddling around the fire, a fire pit may be more suited for you. If you need to work in a shop or garage where heating is difficult there are industrial shop heaters that can fix that problem too. Maybe you need heat that you can take with you, tailgating or other outdoor events require portable heaters.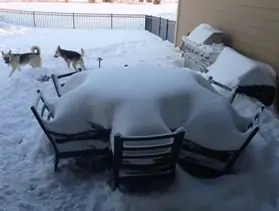 No matter what you're heating dilemma there is a solution, contact us to learn more about the different patio heating options available.