Commercial heaters come in all sorts of sizes, settings and heating source types.
We can help you determine the right industrial heating option for your job site. Industrial heaters come in all ranges of BTUs, so we will assist you in calculating how to efficiently heat your desired space to heat. Numbers to consider is the area of your space and the range of BTUs necessary to heat your structure.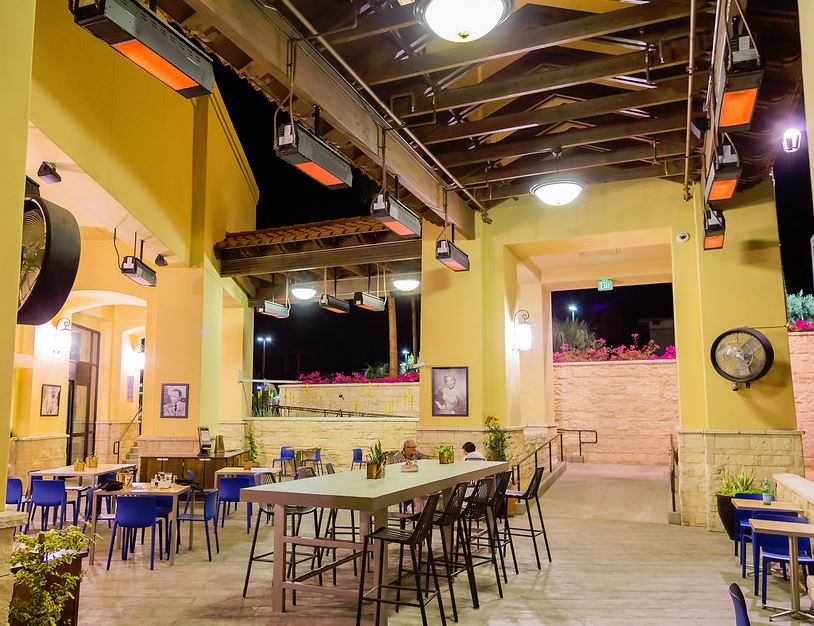 Whether you're thinking about natural gas heaters or electric infrared heaters, we can help you with many of our options we have available to us.We have a few options with electric heaters like portable or wall-mounted TPI Salamander heaters. TPI also has a good selection of fan forced shop heaters that work well in small spaces, garages and small warehouses. TPI has been around for years and is a great source for electric heating. A selling benefit to TPI's industrial heater options is that they are all American made.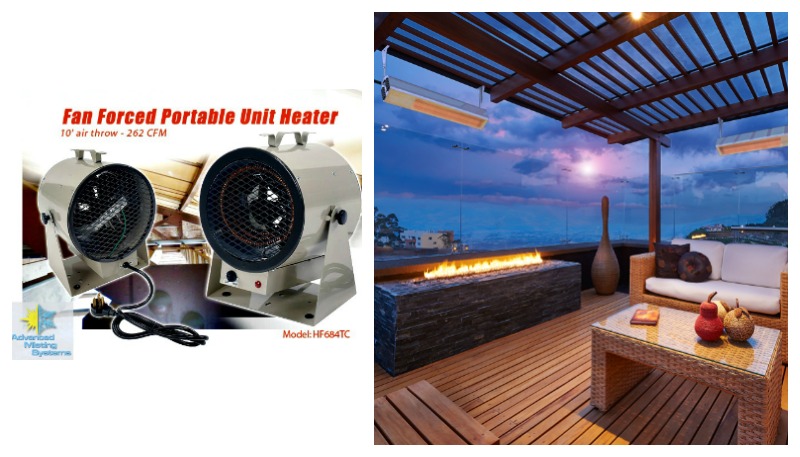 When it comes to gas or propane commercial heating we like the Re-Verber-Ray brand by Detroit Radiant heating. Their new PATIO-PAL designer heaters and the all new DSCS series of high intensity infrared heaters are a wonderful choice for home owners and restaurant outdoor space heating.
They have fan forced unit heaters that heat up to 80.000 BTU that will heat up to 1,000 square feet. They also have a decent selection of commercial tube heaters. Their tea of technicians are top-notch, and they understand heating. Between their support and our customer service, you will find a great team to assist you in making sure you choose the right heater for your building's space size.
Calcana is another source we use for modulating tube heaters. This is beneficial because you can adjust the heat to your needs. Calcana also offers an attractive design in their modulating patio heater that comes in two lengths. The PH40HO five-foot gas heater and the PH75HO 10-foot heater, powered by natural or propane gas. Both are very good, strong adjustable heaters for home and outdoor patios of all sizes.
A frequently asked question asked by customers is: What is the cost to run your average stand-up propane style patio heater compared to a natural gas or ceiling-mounted heater? A very typical gas rate in the US is about $1 per therm. With this fuel price, a 34,000 to 40,000 btu heater cost about $0.34 per hour to operate. Your typical liquid propane stand up portable heater will cost about $1.59 per hour to operate depending on propane price.
A benefit to selecting natural gas heaters is eliminating the hassle of storing tanks because the gas source is from the hard pipe connections. You also use less time because you will not need to drive to exchange out propane tanks. Portable liquid propane heaters do have stronger safety factors to consider.
If you are still asking yourself which type of heater is best for your commercial business or home patio, contact our skilled customer service representatives. We work with a wide variety of brands specific to commercial or industrial heater needs. Count on us also for heater parts and servicing in-house! Call 779.760.1352 for immediate assistance during business hours, or fill out our form online after-hours!