There are multiple types of patio heaters available to heat your outdoor spaces.
Let us walk through all of the different types and help you answer some of the questions you have!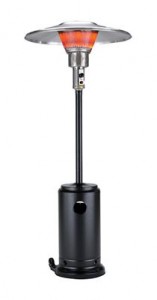 Stand-Up Patio Heaters offer ease of movement, portability and versatility. Most use a propane tank as the fuel source. With many different styles to choose from you will be able to find a portable stand-up heater that suits your decor.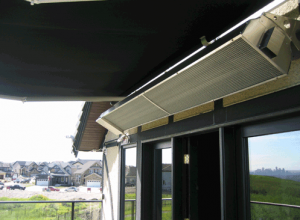 Wall Mounted Gas Heater use either Natural Gas or Propane fuel and are the least costly to operate. With up 75,000 btu's available, these heaters are excellent for heating large outdoor areas.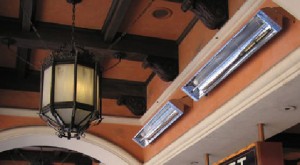 Electric Wall Mounted Heaters are connected to your patios electrical system and require no gas. They come in a wide variety of wattage's to ensure you can find a electric heater to suit your heating needs.
Table top heaters are available in both Gas & Electric varieties. They are great for heating small areas where you do not spend long periods of time.
All of these styles of heaters have pro's and con's. It really just depends on what your needs are and what your budget is. We have specially trained heater specialists on staff to help you determine they correct type, style, and fuel source for you outdoor space.
The most important factors in choosing your heater will be:
Gas vs Electric

Portable vs Wall/Ceiling Mount
Size of the area to be heated 
Once you have answered these questions, we will address aesthetics and functionality. We have years of experience in making your home or restaurant patio warm and comfortable for you and your guests well into the cold season.
Contact us to discuss what the best option is for your heating needs.