Bromic Smart Heat Link – RS232 for Home Integration
$314.00
Application(s):
Brand:
Heater Type:
SKU:

BH3130097-1
Pair Bromic's heating control options with the Bromic Smart-Heat Link to create a seamless communication between Bromic outdoor heaters and your Smart-Home controls technology. The Bromic Smart-Heat Link requires an RS232 port and is compatible with the leading home automation systems on the market, such as Control 4, Crestron, Lutron, Nomad, and more.
Ability to integrate Bromic On/Off and Dimmer Controllers to Home Automation Systems
Smart-Heat Link must be purchased in conjunction with either the Bromic On/Off, Dimmer, or Eclipse Pendant Controls
Create a central resource to control your Bromic heaters and even schedule your heaters so they turn on and off at a specific tim through your Home Automation System
(1) Smart-Heat Link adapter can operate up to 1799 Bromic controllers within 100ft range
How it works
The Bromic Smart-Heat Link receives commands from the Home Automation System and then repeats these commands via wireless communication to the Bromic Smart Heat Controllers.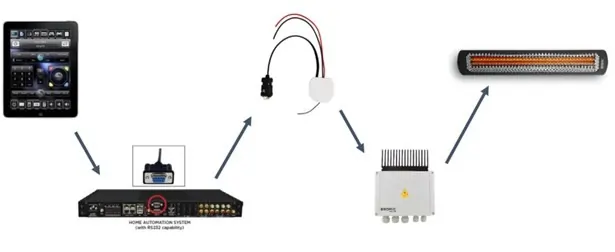 Smart-Heat Link is compatible with any Home Automation System that has a RS-232 COM port for example:
Crestron
Lutron
Control4
Nomad
Somfy
IMPORTANT: Automation system MUST have a RS-232 connectivity and must be installed by a professional integrator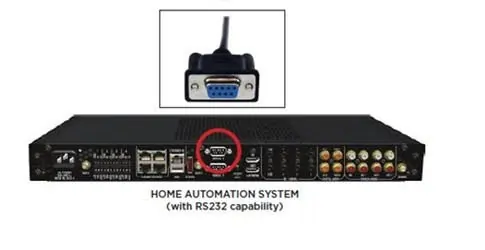 What's Included:
The Bromic Smart-Heat Link adapter and installation instructions
What Needs to be Purchased from Us:
Any Gas or Electric Bromic Heater
Any Bromic Control System
On/Off Controller
Dimmer Controller
Pendant Dimmer Controller (only for Pendant heaters)
What Will Need to be Provided by Installer:
A 5V DC Power Adapter
A DB9 Cable
Home Automation System with RS-232 Connectivity