Stand up Patio Comfort Infrared NG Patio Heaters Stainless Steel
$899.00
Model NPCO5-Natural Gas Only Stainless Steel Model OUR BEST SELLING NATURAL GAS PORTABLE HEATER
Application(s):
Brand:
Heater Type:
SKU:

NPC05SS
Category: Uncategorized
Model NPCO5-Natural Gas Only Stainless Steel Model
Patio Comfort outdoor infrared patio heaters are designed and crafted to bring warmth, comfort, safety, convenience, and enjoyment to your • alfresco• dining and entertaining.
The clean, efficient, and draft free infrared radiant heat feels just like the sun warming people and objects, while not wasting valuable energy trying to heat the air.
Our natural gas powered outdoor radiant heaters are designed to extend the use of your home• s patio, deck, pool areas, or outdoor dining areas well into the cooler months. No longer does the fun have to stop when the temperature drops!
Using clean-burning, efficient, and cost-effective natural gas you will never again have to worry about fueling, storing, changing propane cylinders or running out of fuel in the middle of your outdoor event.
The average cost of operation at 67 cents/therm is less than 50 cents per hour! Your cost of operation may vary based on your cost/therm.
Only Patio Comfort heaters come equipped with a 12 foot steel-lined CSA approved hose set and hook up kit. The hose set includes two all brass CSA approved • quick couplers• and a CSA approved all brass shut off valve for easy and safe heater assembly, hook-up, movement, and storage.
Our residential natural gas patio heaters are made of the finest materials; stainless steel, brass, aluminum and powder coated steel, and are designed to provide many years of safe, convenient, and portable heat.
Product Features and Benefits:
• Provides clean draft free circle of radiant heat
Please Note: Actual heating area and coverage will depend on wind conditions, protection of area, and other variables. Generally a 10-15 foot circle of warmth will be created by our heaters in ideal conditions.
• Convenient piezoelectric "matchless" ignition system
• Solid brass gas valve with 100% safety shut off control
• Hook up kit includes natural gas pressure regulator
• All 403 series stainless steel burner and emitter grid
• Gas train and hose set are pre-assembled
• All fasteners are 304 series stainless steel
• Reflector is one piece anodized aluminum
• All steel components are polyurethane powder coated
Due to our ongoing commitment to quality and performance improvements we reserve the right to change materials, specifications, or the design elements of our products without prior notice.
Model NPC05-SS (Patio Comfort Natural Gas Unit • stainless steel post and base)
Model NPC05-AB (Patio Comfort Natural Gas Unit • antique bronze post and base)
Specifications and Safety Features:
Height: 93 inches
Weight: 60 lbs. (including hose set)
Reflector: Anodized aluminum one piece construction
Reflector Diameter: 34 inches
Reflector Material: 1-piece anodized aluminum
Burner Material: Series 403 stainless steel
Emitter Grid Material: Series 403 stainless steel
Fasteners: Series 304 stainless steel
Major Components:
Model NPC05-SS: Post, sleeve, and base • 304 stainless steel.
Model NPC05-AB: Post, sleeve, and base • Polyurethane powder coated galvanized steel.
Socket assembly • powder coated steel on all models.
BTU Input: 41,500 BTU• s
Gas Pressure: 4.5• W.C. – Maxitrol CSA approved NG regulator included
Safety System: 100% safety shut-off
Fittings: Hose and coupler fittings and gas shut-off • solid brass
Maximum Inlet Pressure: 1/2• psig
Minimum Inlet Pressure: 6.0• W.C.
Base Diameter: 20.5 inches (ballast weight included on all models).
Coverage: Varies 10-15 feet circle from center. Will vary based on wind conditions, wind chill factor, location of heater, and wind protection.
Installation Kit: Heater comes complete with 12• CSA approved steel lined
(hook up kit) vinyl wrapped hose set, two solid brass quick couplers, and a solid brass shut off valve for installation at the gas supply. The post internals are completely pre-assembled, but require minimal leak testing.
Residential Warranty: One year all components, five year structural warranty • post, base, and socket assembly.
Commercial Warranty: 120 day limited warranty
This heater is designed for outdoor use only.
This heater has been designed for residential outdoor use and light to medium duty commercial applications. Installation must conform to local code, fire, and safety officials. Plan your installation to minimize potential trip hazard from hose.
Free shipping.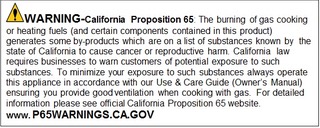 Additional information
| | |
| --- | --- |
| Fuel Type | Natural Gas |
| Finish | Stainless Steel |