Patio Comfort Infrared Outdoor Patio Heater
$828.00
Patio Comfort NPC05 Stainless Steel Permanent Post Model (Stainless Steel In Ground NG Post )
Application(s):
Brand:
Heater Type:
SKU:

NPC05-SSPP
Category: Uncategorized
Description
Natural Gas Heating
PATIO COMFORT natural gas outdoor infrared patio heaters are designed and crafted to bring warmth, comfort, safety, convenience, and enjoyment to your "alfresco" dining and entertaining. The clean, efficient, and draft free infrared radiant heat feels just like the sun warming people and objects, while not wasting valuable energy trying to heat the air. Our natural gas-powered outdoor heaters are designed for use of your patio, deck, pool area, or outdoor dining areas well into the cooler months.
Commercial & Residential Infrared Heaters
Our Patio Comfort infrared heaters utilize virtually 100% of the fuel they consume to produce clean warmth. Infrared heaters do not waste precious energy by trying to heat the air; infrared heating works like the radiant rays of the sun. This heat distribution will directly heat objects near them such as people, tables, chairs who in turn will absorb the heat and reflect it.
Infrared heaters are extremely efficient and perfect for a variety of commercial settings, including poolside or where an outdoor dining area can be found.
Product features and benefits:
Convenient piezoelectric ignition system
40,000 BTU output
Solid brass gas valve with 100% safety shut off control
430 stainless steel burner and emitter grid
304-grade stainless steel permanent post
Includes a high-quality installation kit with connector and gas shut-off valve
One piece anodized aluminum reflector
Stainless Steel Construction
CSA Certified
Complete Parts Availability and Support
Permanent Post Model NPC05-SPP
(Stainless Steel In Ground NG Post Only)
Application:
Portable or Permanently Installed Outdoor Use Only
Coverage:
Varies 10-15 Diameter from Center (coverage varies by wind conditions, wind chill factor, level of protection, altitude, and other variables).
Approvals:
In US- CSA 5.90 5th Edition
Canadian Approval 1-2.23-M82
Height:
93 Inches
Weight:
64 Lbs. Patio Base Model 50lbs. Permanent Post Model
Finishes Available:
Patio Base Units Antique Bronze & Stainless Steel. Permanent Post Model 304 Series Stainless Steel Post Only
BTU Input:
40,000 BTU's
Ignition:
Piezo Self-Contained- No Batteries or Electrical Required
Reflector:
One Piece Anodized Aluminum (34 Inch Diameter)
Burner:
Heavy Duty Series 430 Stainless Steel
Emitter Grid:
Heavy Duty Series 430 Stainless Steel
Fasteners Stainless Steel 304 & 430 Series
Pressure:
4.5" W.C. Regulated by Maxitrol NG Regulator Minimum Inlet pressure 6.0 " W.C.
Safety System:
100% Safety Shut Off
Fuel Type:
Natural Gas Only
Warranty:
Residential -One year-Structural Five Years
Installation Kits:
NPC05-SPP Stainless Steel Permanent Post Model Includes feed linebraided stainless steel connector hose, brass connections, and shut off valve.
This product is designed for outdoor use only.
Note: Installation must conform to local codes and ordinances.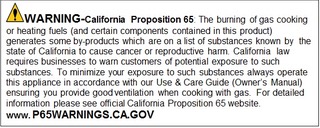 Additional information
| | |
| --- | --- |
| Fuel Type | Natural Gas |
| BTU | 40,000 |
| Finish | Stainless Steel |