Sunglo Portable Heaters
Starts at: $2,017.00
MADE IN THE USA. OUR BEST PROPANE PATIO HEATER Available Colors are Black and Stainless Steel! Plus, a new easy-on push-button ignition system.
Application(s):
Brand:
Heater Type:
SKU:

N/A
Category: Uncategorized
40,000 BTU/Hr. Input Rating * 100% Safety Control * A.G.A & C.G.A Design Certified * Constant Pilot * Corrosion Resistant Construction * Propane Gas * No Electrical Connection
Stainless Steel Portable LP Heater W/D.S – A270SS Heater heater head and decorative cover kit. Patio Base S/S 42″ Post S/S & 10261 – Reflector
Black Portable LP Heater W/D.S. Ignition – A270BK Black Heater Head and decorative cover kit, 10264-2 – Patio Base Black, 10269 DSI – 42″ Post -Black & 10261 – Reflector
For over 30 years Sunglo outdoor patio heaters have offered the quality andfeatures customers have come to expect. Sunglo heaters work like thesun by utilizing radiant heat to warm people and objects without heatingthe surrounding air. The radiant heat quietly and efficiently providesoutdoor warmth for you, your family and friends.
Ourpopular Model A270 offers the ease and convenience of a fullyself-contained portable heater. A five gallon propane tank will provideenough fuel for 8 – 10 hours of continuous use. Sunglo heaters areconstructed of corrosion-resistant materials and coatings.
The optional DSI ignition system provideseasy lighting with just a touch of a finger. A single AA battery is allthat is needed for 100 easy lights. Removable access panel makesbattery replacement a cinch.
Features:
40,000 BTU/Hr. Input Rating
100% Safety Control
A.G.A & C.G.A Design Certified
Constant Pilot
Corrosion Resistant Construction
Propane Gas
No Electrical Connection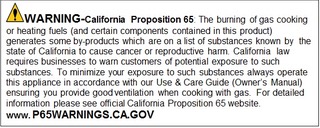 Additional information
| | |
| --- | --- |
| Fuel Type | Propane |
| Finish | Black, Stainless Steel |
| BTU | 40,000 |