Are you looking for interesting Christmas Gifts this year? Do you have friends that are hard to buy for? We have great gift ideas for extending the livability of their patio living space.
Tabletop Patio Heaters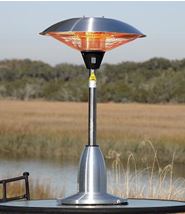 This is a great option for people who enjoy reading or enjoying their coffee on the deck or porch. There are electric and gas models.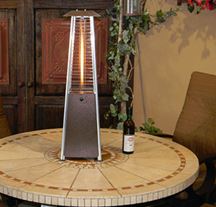 This is the propane Pyramid Style Heaters
Portable Patio Heaters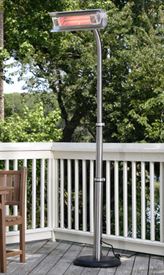 There are also portable stand-up electric heaters that are great                for patios that do not have access to gas lines or want to lug heavy propane tanks, like maybe grandma or grandpa, to and from their patios.
Check out the rest of the site for many other gift options or contact us to help you decide on a great gift ideas.