Aside from the lights, gifts, shopping, and joyous festivities, the holiday season ushers in a season of biting cold in the United States and Canada. During this time of year, you'll most definitely need an outdoor patio heater to keep you and your guests warm. Gas Outdoor Patio Heaters is one of the most well-known retailers of commercial and industrial patio heaters.

Headquartered in San Clemente, California, Gas Outdoor Patio Heaters has sold and installed heating systems for over 18 years. We take pride in our exceptional customer service, attention to detail, and ability to meet each client's specific needs. If you can't find the equipment you are looking for on our website, please call us, and we will be thrilled to assist you!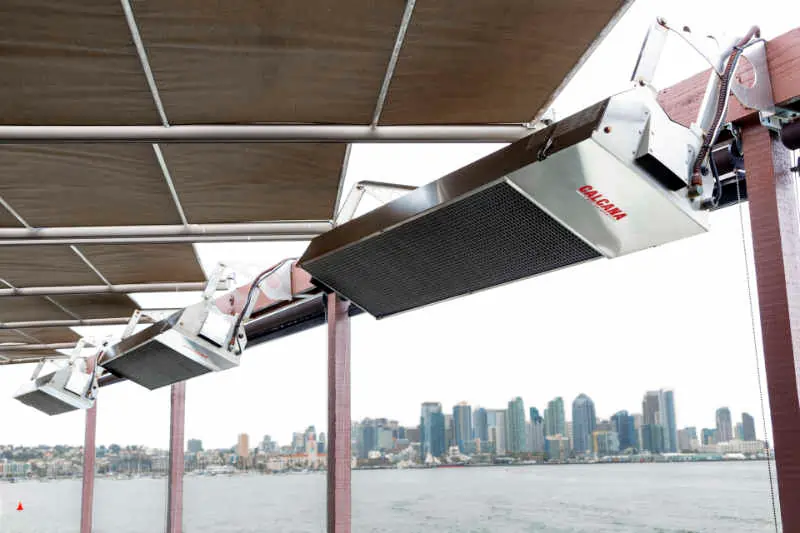 Why Use a Patio Heater?
Most of us have used a space heater at some point in our lives. Patio heaters are similar in many respects, but they differ in terms of the type of heat they provide and how they transmit it to outdoor areas. Relaxing on your porch, balcony, backyard, or poolside during the colder holiday months requires a patio heater so you and your loved ones can converse and enjoy sweet delicacies in comfort.

Patio heaters warm the surrounding area using distributed heat. This is a process where the heat distributes upward into a silvered hood, and is then reflected away. As a result, heat can safely radiate downward with excellent coverage, where the temperature settings are controlled by you. Simply put, a patio heater provides warmth in outdoor spaces in a safe, efficient, and comprehensive manner. You can adjust the heat flow based on the needs of you and your guests.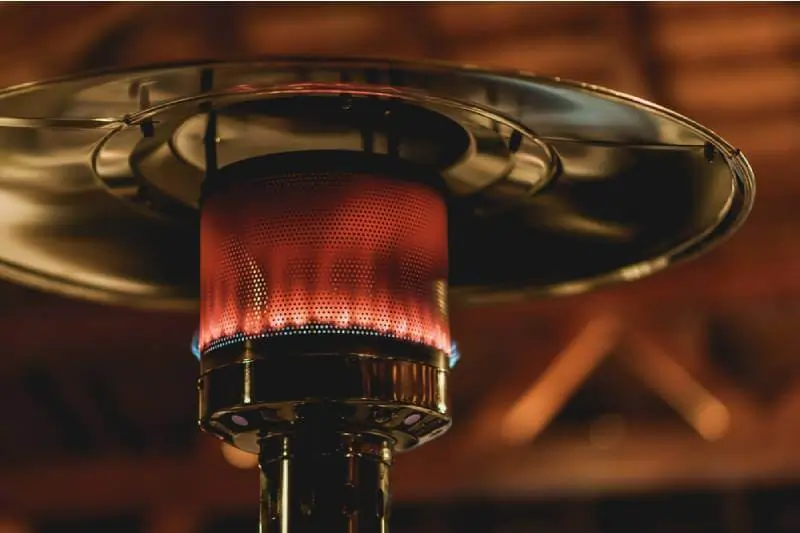 The Benefits of Using a Patio Heater
Patio heaters are excellent for making outdoor areas livable and comfortable during Holiday cold spells. Here are some additional benefits:
Effective Holiday Outdoor Heating
While outdoor fire pits and bonfires are beautiful, they aren't recognized for producing a lot of radiant heat, and smoke can leave a lingering smell on clothing. Patio heaters are a popular form of outdoor warmth due to their innovative technology and design. Warming a sizable area to allow you to visit in comforting warmth.
Safety Features
Patio heaters are built with many safety features, and they tend to be safer than an open fire if you have tipsy guests or pets and kids running around.

A few of the built in safety features:

Automatic shut off
Timer controlled shut off
Anti-tipping features
Automatic gas shutoff
Temperature control and more
Outdoor patio heaters are also surprisingly fuel-efficient thanks to technological developments, making them cost-effective and safe for the amount of warmth they provide for your outdoor patio Holiday entertaining.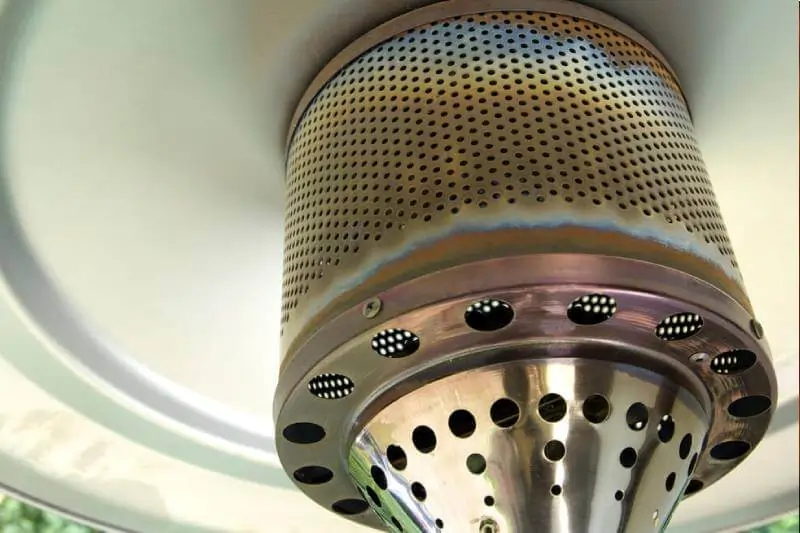 Allows You to Spend More Time Outdoors
During the cold season, people tend to spend more time indoors. This can have a negative impact on quality of life. Aside from the numerous benefits that an outdoor patio heater may offer, the most important benefit is that it allows you to spend more time outside with your friends, family, and guests especially during the holidays.

Additionally, some of our clients like to use outdoor patio heaters in the winter months for weddings, corporate holiday parties, and New Years celebrations. Just because it's cold outside doesn't mean you should stop celebrating.

Comfort and delight are vital during the holiday season, especially now that most of us are emerging from a pandemic lockdown. If you're concerned that the colder months will cut into your outdoor time even further, consider investing in a patio heater from Gas Outdoor Patio Heaters.
Types of Patio Heaters
Are you wondering what type of patio heater to purchase? Thankfully, Gas Outdoor Patio Heaters stocks a wide range of heaters for both residential and commercial use. This includes the heater parts you may need to extend the life of your existing units.
There are three primary types of patio heaters: electric, natural gas, and propane patio heaters.
Electric patio heaters come in both infrared and radiant quartz and are ideal for commercial settings such as stadiums, auto repair shops, and shopping centers.
Natural gas patio heaters can be a good fit for both residential and commercial applications.
Propane patio heaters are energy efficient and ideal for outdoor pool areas including garages, and workshops.
Contact Us for More Information
When it comes to patio heaters, we are proud of our exceptional customer service, attention to detail, and ability to meet our clients' unique needs. Our patio heaters come in a variety of sizes, shapes, designs, and styles. This makes it easier to choose a patio heater that enhances rather than detracts from your outdoor living experience. If you can't find what you're looking for on our site, please contact us right away and our expert team will be happy to help.