Bromic Eclipse Smart-Heat Electric Pendant
$2,281.00
Dim the lights and turn up the heat with our Eclipse Smart-Heat™ Electric heater. Available in six unique mounting options, the new Bromic Eclipse Smart-HeatTM series adds style, warmth and light to design-focused outdoor spaces. Please call in to confirm availability
Application(s):
Brand:
Heater Type:
SKU:

BH0920001
Category: Uncategorized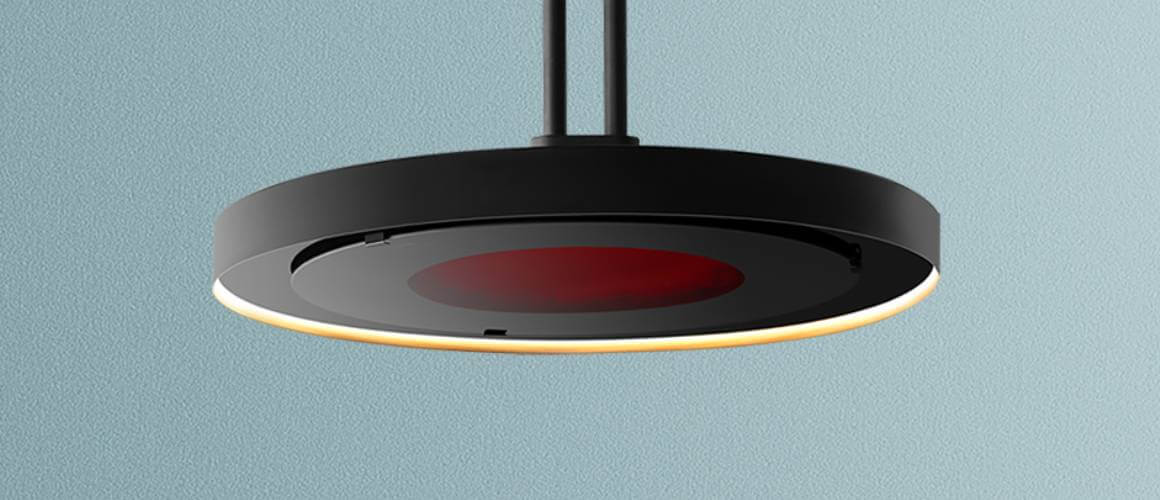 Flexible Mounting Options
Minimal vertical clearance requirements and a wide range of wall, ceiling, and free-standing options to suit any space.
Unique Design
Elegantly understated design that complements any design-focused outdoor environment.
Ceramic Fascia
Spreads heat evenly across any area while minimizing light emission from the heating element.
Precise Control
Accurately adjust the heat output (0/33/66/100%) for complete control over the level of comfort.
Dimmable Light
Complete flexibility over level of brightness for the right amount of ambience.
Premium Construction
Premium, corrosion-resistant, double-coated steel to ensure longevity of use and aesthetic appeal for years to come.

Accessories:
Bromic Heating Suspension Poles
Choose between 6 different designs. From wall-mounting options to ceiling poles, Bromic's Eclipse suspension poles can be used to create different designs aesthetics or to space units down to an effective height in higher ceiling applications. Available in three lengths – 8″, 24″ and 48″ poles that suspend a heater, these kits retain directional adjustability while providing heat directly to targets from above.
WIRELESS CONTROL SOLUTIONS
Bromic Heating Wireless Dimmer Controller
The Bromic Heating Wireless Dimmer Controller can quickly dim the lighting and heating output over a percentage gradient to create the perfect ambience – every time.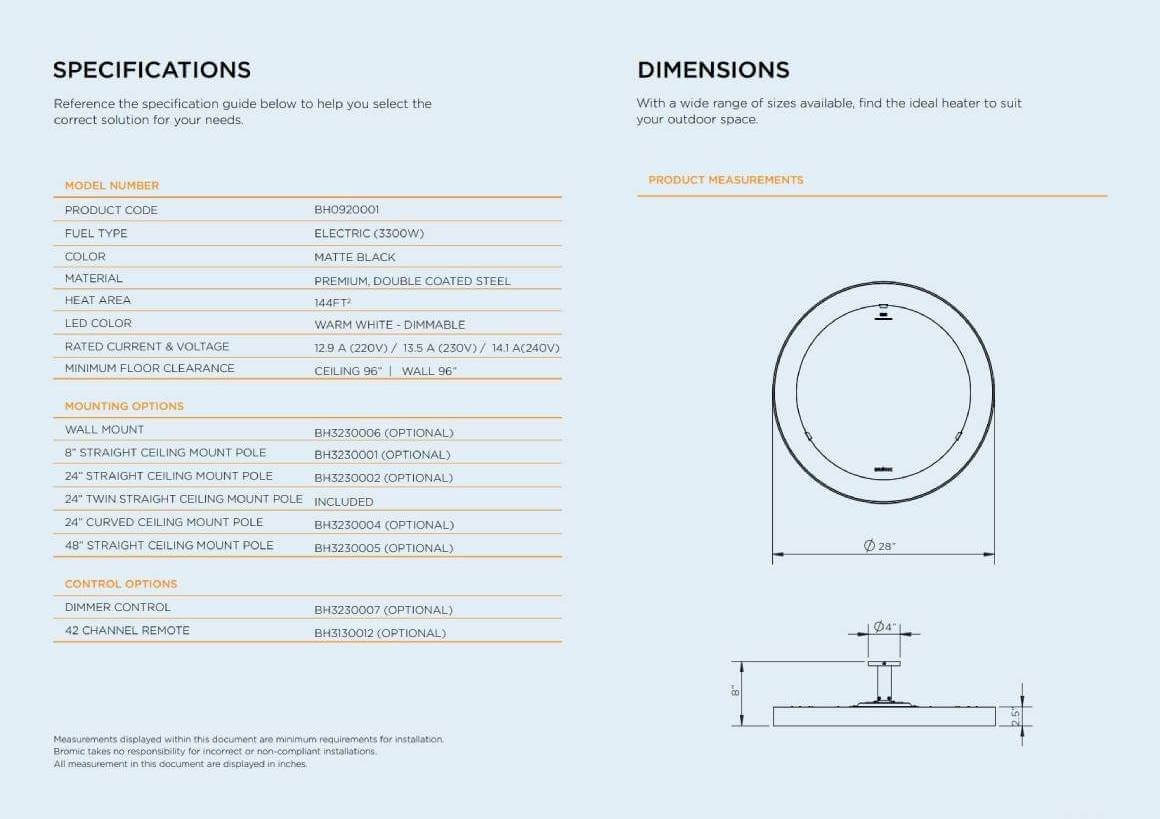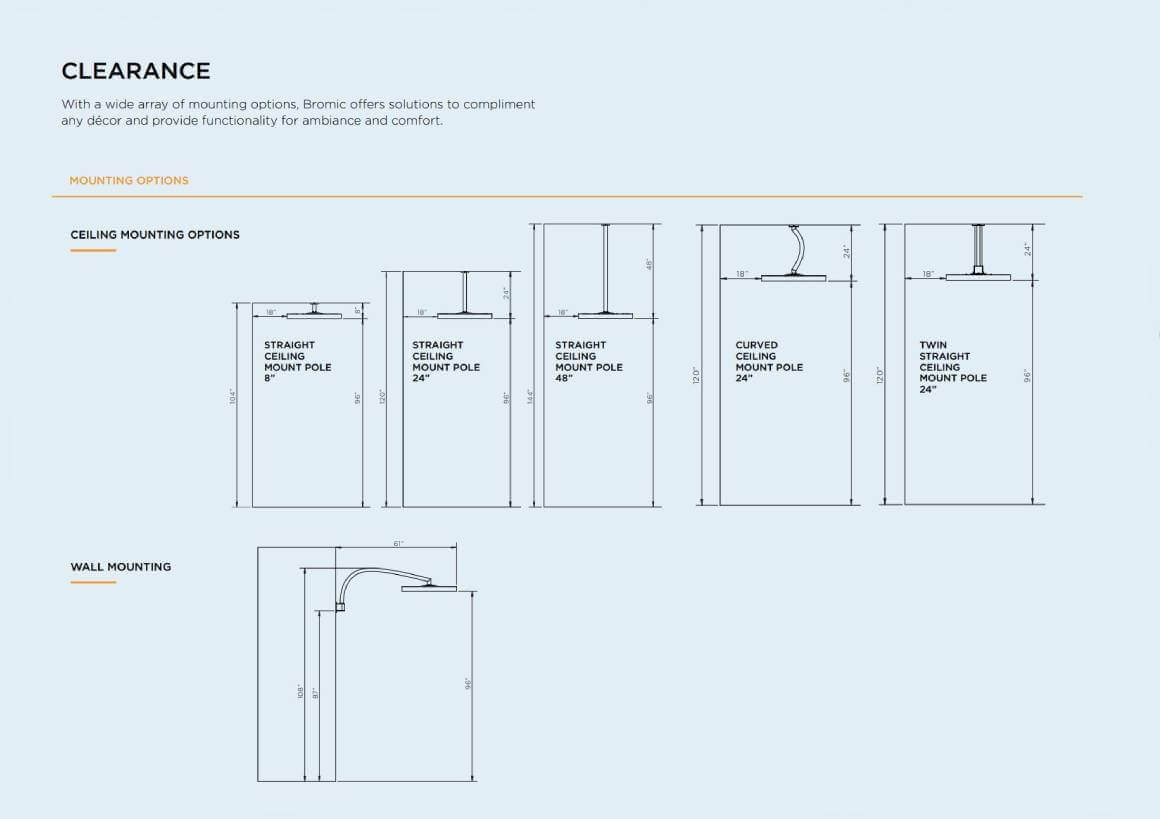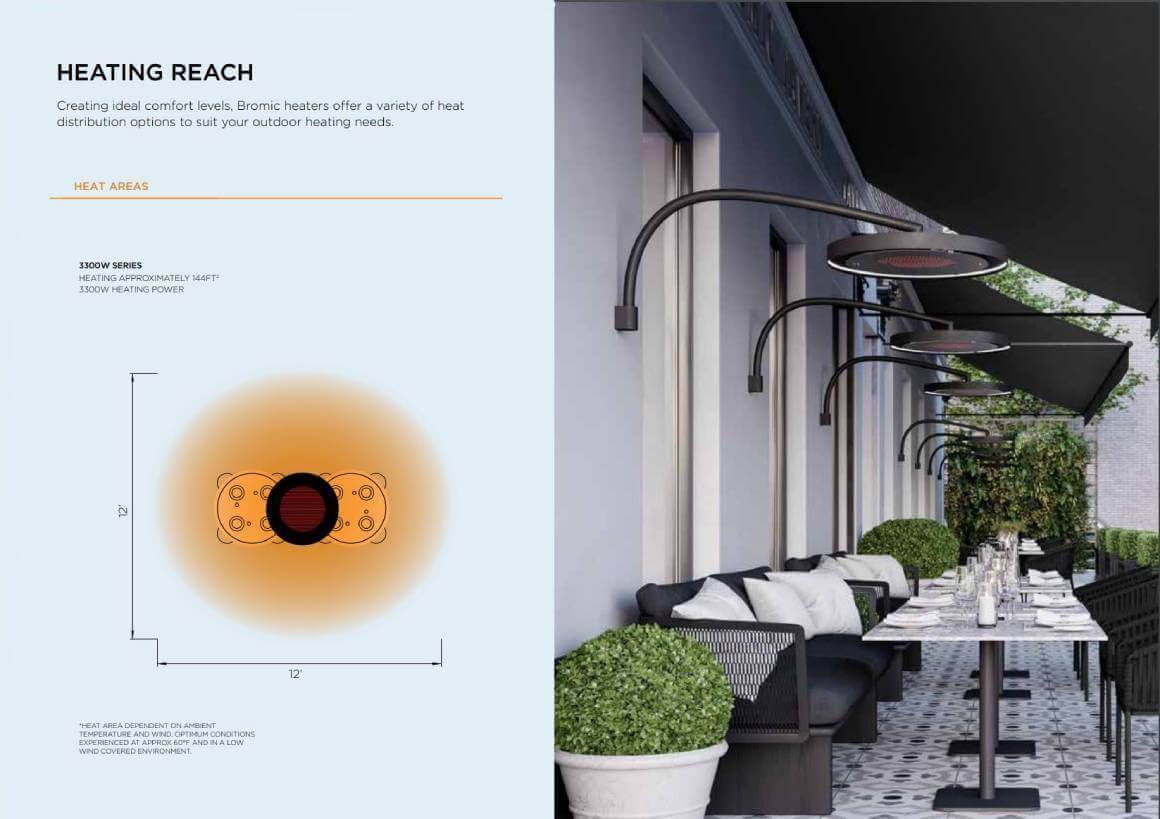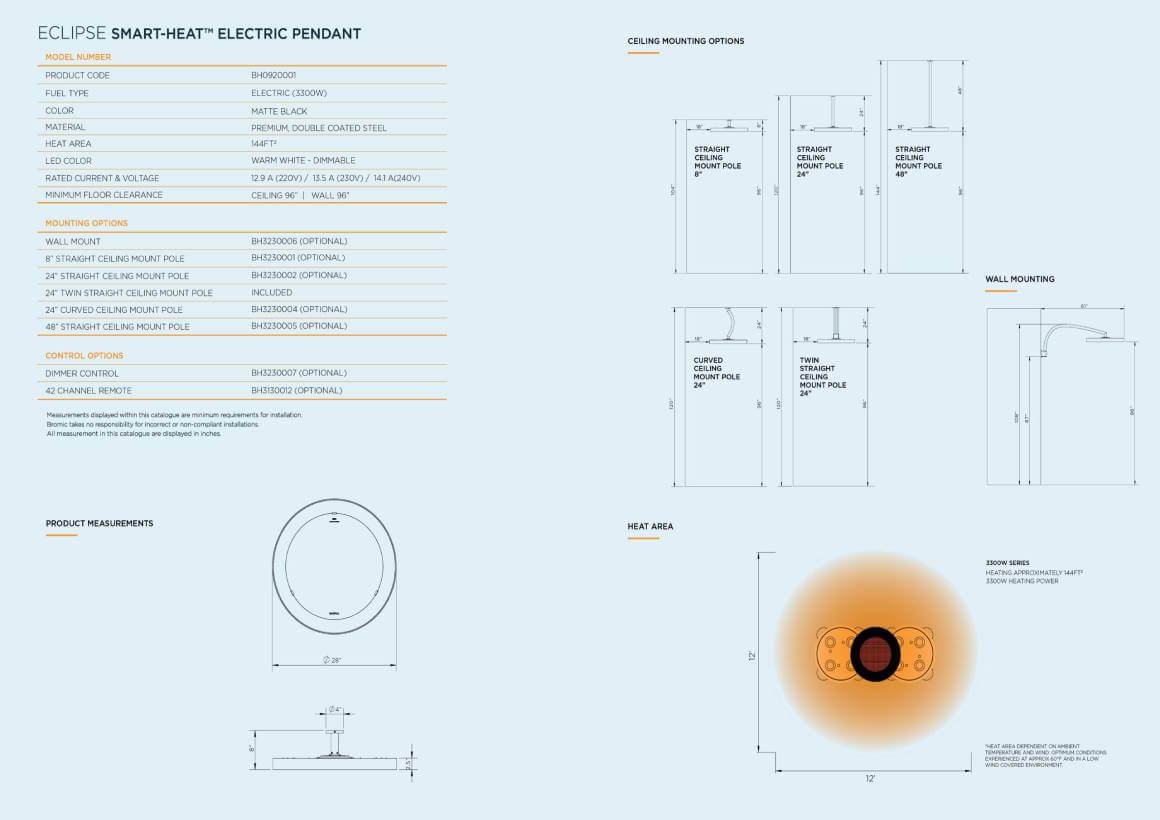 Dim the lights and turn up the heat with our
Eclipse Smart-Heat™ Electric heater.
Available in six unique mounting options,
the new Bromic Eclipse Smart-HeatTM series adds style,
warmth and light to design-focused outdoor spaces.
Additional information
| | |
| --- | --- |
| Fuel Type | Electric |
| Wattage | 3300 Watts |