SunGlo Permanent Installation Heating – Stainless | Powder Coated/Black
Starts at: $1,538.00
Sunglo PSA Models; Stainless Steel PSA265SS & Glossy Black Powder Coated PSA265B Natural gas or LP. PROUDLY MADE IN THE USA  
Application(s):
Brand:
Heater Type:
SKU:

N/A
Category: Uncategorized
Models; Stainless Steel PSA265SS & Glossy Black Powder Coated PSA265B
PROUDLY MADE IN THE USA
The standerd D.S series brings a new level of convenience and efficiency to outdoor patio heating. The D.S. manual push butten heater heads offer convenience and simple instalation.
D.S. ignition provides radiant heat at the touch of a button. No more pilots to light
This provides both convenience and safety.
Infrared Dynamics first introduced the Sunglo Patio Heaters in the 1980's. This classic design has endured the test of time. Each Sunglo heater casts a 12-15 foot diameter circle of sun-like radiant warmth outdoors.
Features:
Permanent Installation
50,000 BTU/Hr. Rating
D.S. Spark Ignition
100% Safety Control
Corrosion Resistant Construction
A.G.A. & C.G.A Design Certified
Nonadjustable Mount
1 Year Residential Warranty
50,000 BTUH on Natural Gas or 42,000 BTUH on Propane Gas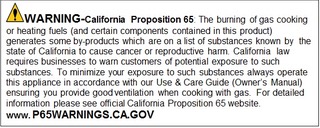 Additional information
| | |
| --- | --- |
| Fuel Type | Natural Gas |
| Finish | Black, Stainless Steel |
| BTU | 50,000 |