Advanced Systems just completed another fine install in Newport Beach, California! On this build we installed Calcana heaters at Buffalo Wild Wings in Newport Beach, CA. They are all set to rock out some cozy temperatures with their restaurant patio heating – this patio is directly overlooking the waterfront. Beautiful and picturesque but sure to be cold in the fall and winter months. They turned to us to ensure their customers are ensconced in cozy comfort during their outdoor dining experience. Check out our other write up on our patio heater install that has withstood the test of time and the salt water air ocean side.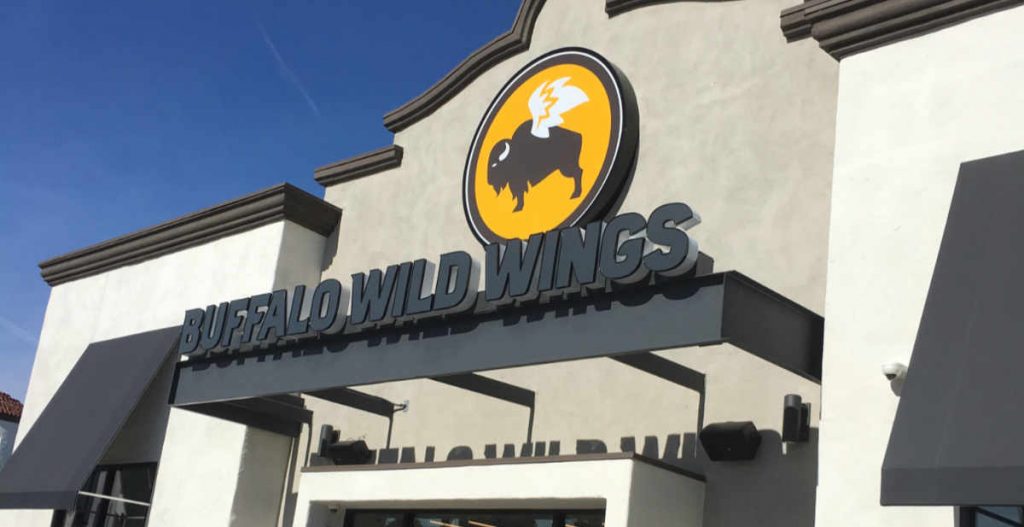 Throughout the years we have supplied Buffalo Wild Wings with all their various patio heaters. Initially we installed current version at the time of Calcana heaters. As time went on and they needed a new heating installation; they went to Schwank heaters. And even at one point Sunpak heaters made the rotation through the ranks. On this newest build they are now back with Calcana.
Initially when they wanted to discuss and pull specifications on the PH40HO 5 foot heaters, our patio heater expert, Mike Workman admits that he didn't think that these heaters were the right choice since this was such a large outdoor patio we were tasked with outfitting it with efficient outdoor heating. However, the client persisted that this was their chosen patio heaters. After further review and investigation and by applying our experience and knowledge the install went smoothly as always.
We are happy to report that Mike was impressed with the performance of these outdoor commercial patio heaters, Calcana continues to live up to the exacting standards we have for every one of our client outdoor patio heating installations.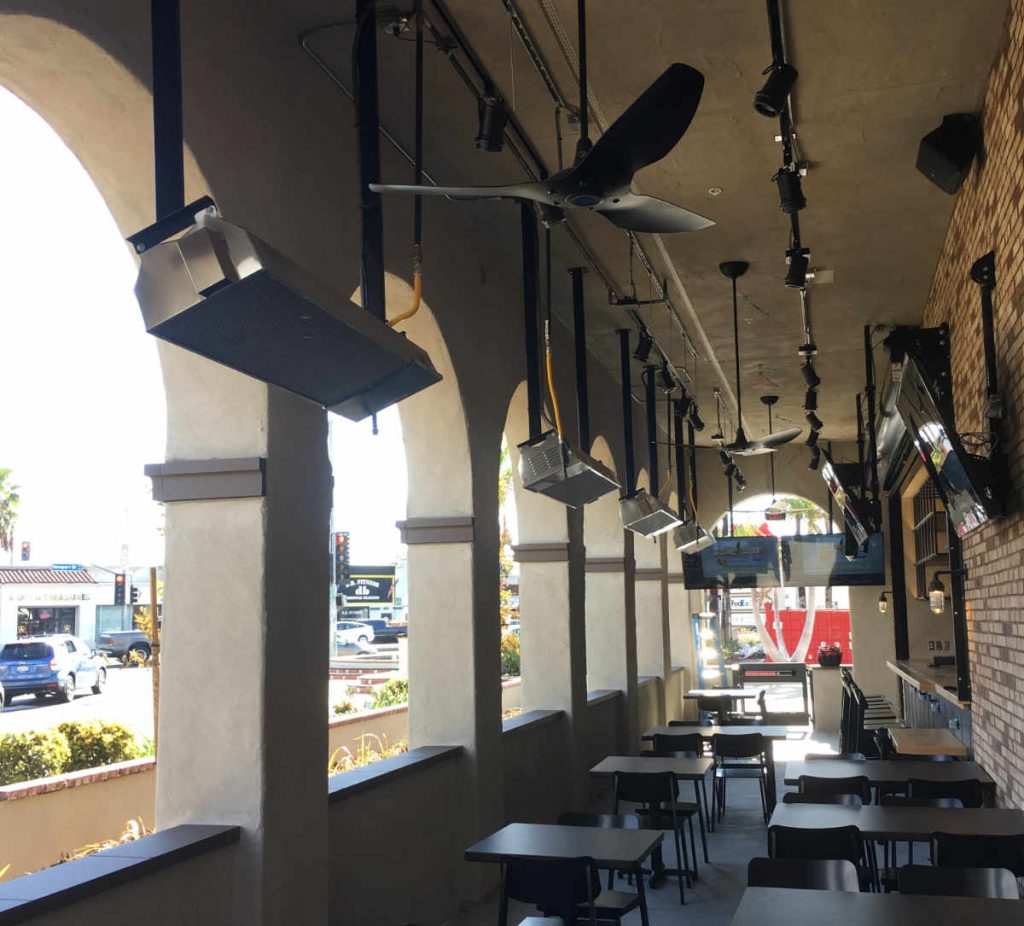 As part of those exacting standards -when we do an install we performance checks throughout the installation. This includes testing the heater's performance for the space. This includes start up and overlaying heat coverage for the outdoor patio area. Ensuring they are performing individually and as a collectively for this restaurant outdoor patio heated space. Mike further reports that on this particular Newport Beach, CA Calcana patio heater installation we had to lower the heaters five feet down, so we made up our own mounts with a 25deg pitch. This allows for us to get the proper heat dispersal throughout the patio. Thankfully we have our own fabrication shop so we were able to fab up any type of heater mounts we need, specifically for this commercial patio heater installation.

Mike further elaborates that he and the client both were impressed with the performance of the Calcana PH40HO outdoor patio heaters. As part of our safety and performance checks OutdoorPatioHeaters also checked the gas pressure at each heater. They are working and performing very well. These units indeed are a perfect fit for this patio.
Here at OutdoorPatioHeaters we offer consulting, oversight and installation services–all so that your installation goes smoothly from start to finish. We will outline a heating plan for maximum heat coverage and efficiency and performance. Taking into account all of the unique outdoor heating factors that your Commercial Restaurant, Sports Stadium or Venue has. From there we set about executing your plan to precision. Adjusting as needed so that you have an exceptionally well performing outdoor patio heating array for your commercial restaurant location in Newport Beach and the surrounding areas.