Infratech Flush Mount Kits
Starts at: $520.00
Marine Grade and Powder Coated options are custom with 1-2 week lead-time and are non returnable nor can they be exchanged.
For a clean look that creates minimal visual impact, the 304 stainless steel flush mount kit is a perfect option for any 33″ Infratech heater. Flush mount kits can also be powder coated in black, white, bronze, beige, and almond for an additional cost. All flush mount kits include 4 ft. hi-temp fixture whip and hi-temp wire nuts. ****MUST BE INSTALLED IN A HORIZONTAL SURFACE ONLY****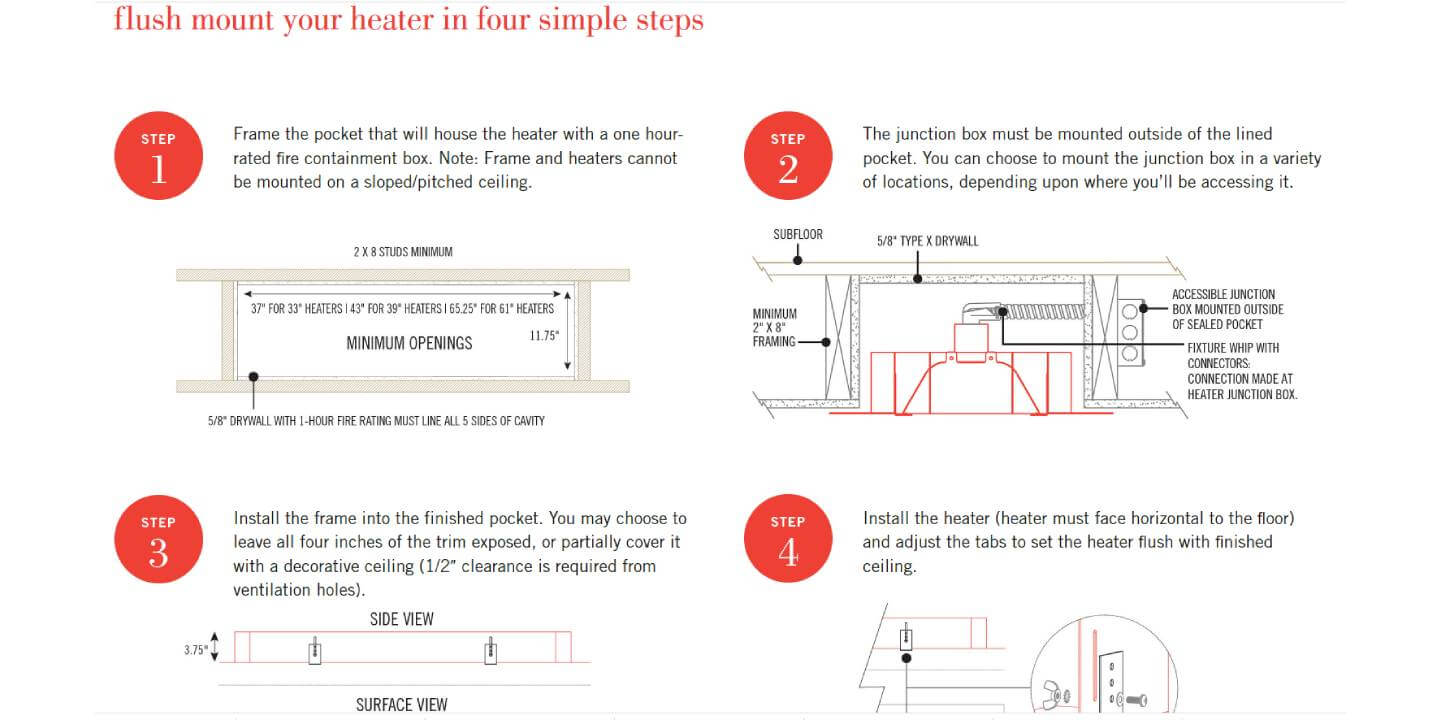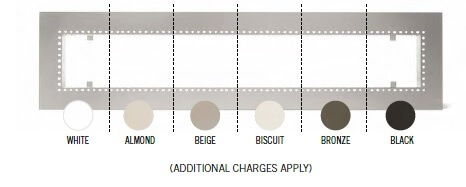 WARNING: FRAME AND HEATERS CANNOT BE MOUNTED ON A SLOPED/PITCHED CEILING. FLUSH MOUNT APPLICATIONS MUST ALWAYS BE INSTALLED WITH HEATERS HORIZONTAL TO THE FLOOR ON A FLAT, NON-SLOPED CEILING.
Additional information
| | |
| --- | --- |
| Choose Size | S/S Flush Mount Frame For 33", S/S Flush Mount Frame For 39", S/S Flush Mount Frame For 61 ¼" |
| Choose Length | 33', 39', 61' |
| Choose Finish | Stainless Steel, Powder Coated (Add 1 to 2 Weeks), Marine Grade (Add 1 to 2 Weeks) |