Infratech CD-Series Dual Element Heaters
Starts at: $733.00
CD-Series Dual Element Heaters from Infratech offer a pleasing, streamlined appearance along with effective, concentrated heating. They are an exceptional option for homeowners and businesses looking for stylish electrical heaters.
The right heaters for every project
Our low-profile heaters are suitable for indoor and outdoor installations, and offer a pleasing, streamlined look due to low clearance requirements. CD-Series will double the warmth with its high-powered unit featuring dual elements. Infratech heaters produce heat in a similar fashion of the sun. They warm surrounding objects and people, not the surrounding air. Infrared heat warms you directly by throwing out a steady stream of heat particles.
Made in the USA
Dual Element Heater ranging from 3,000 Watt to 6,000 Watt
6″ Stainless Steel Mounting Kit Included
UL Listed
Quartz element
Approximate 5,000 Hours of Use on Quartz Element
0 to 60 Degree Mounting Angle
3 Year Warranty
Switches/Remotes are Not Included

| | | | | | | |
| --- | --- | --- | --- | --- | --- | --- |
| Model | Wattage | Length | Voltage | Amps | Mounting Height | Heat Coverage |
| CD3024SS | 3,000 Watt | 33" | 240 V | 12.5 | 7' to 9' | 8'x8' |
| CD4024SS | 4,000 Watt | 39" | 240 V | 16.7 | 8' to 12' | 8' x 10' |
| CD5024SS | 5,000 Watt | 39" | 240 V | 20.8 | 8' to 12' | 9' x 10' |
| CD6024SS | 6,000 Watt | 61 ¼" | 240 V | 25 | 10' to 14' | 11' x 11' |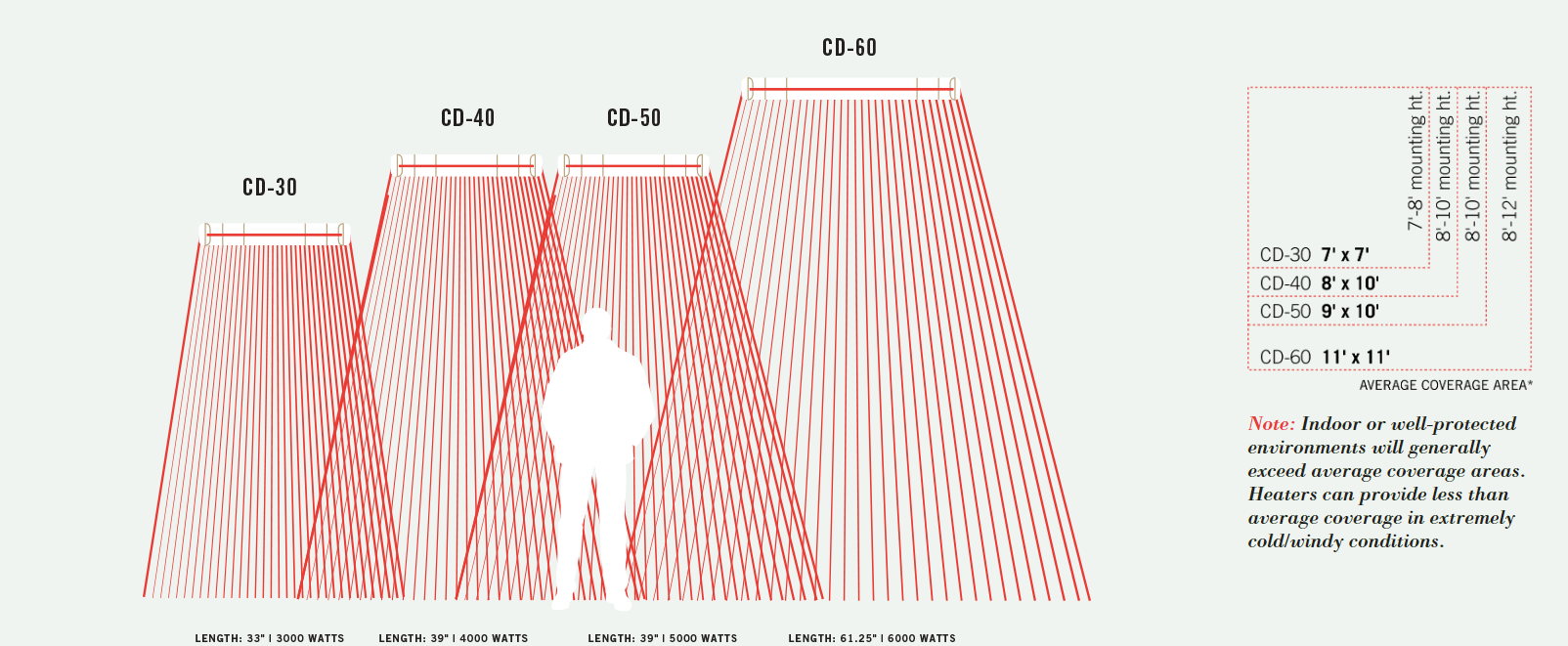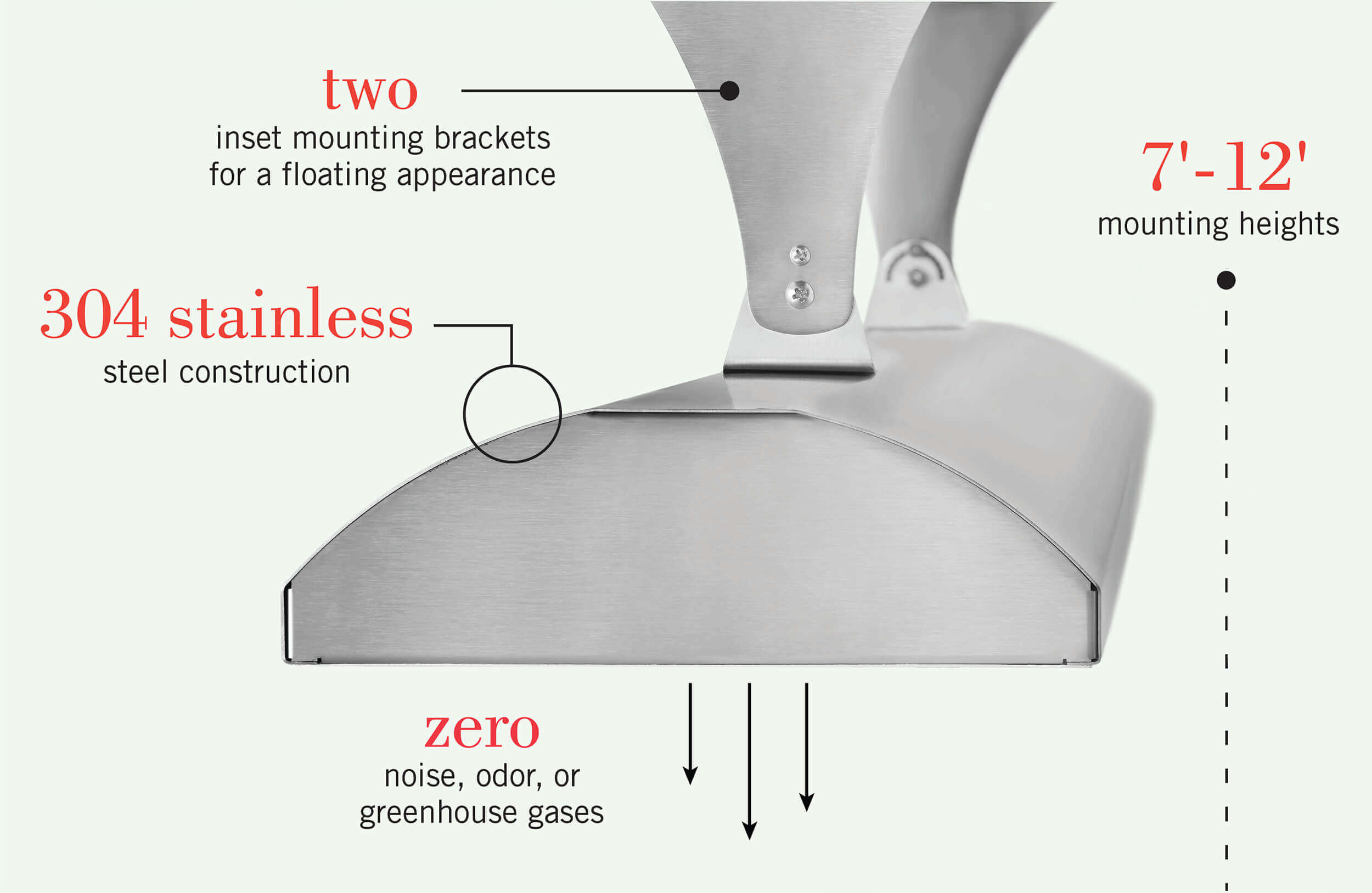 Additional information
| | |
| --- | --- |
| Length | 33", 39", 61 1/4" |
| Wattage | 3000 Watts, 4000 Watts, 5000 Watts, 6000 Watts |
| Amps | 12.5, 16.7, 20.8, 25 |
| Fuel Type | Electric |
| Finish | Stainless Steel |
| Choose Model | CD3024SS 33" 3,000 Watt, CD4024SS 39" 4,000 Watt, CD5024SS 39" 5,000 Watt, CD6024SS 61 ¼" 6,000 Watt |
| Voltage | 208V, 240V, 277V, 480V |